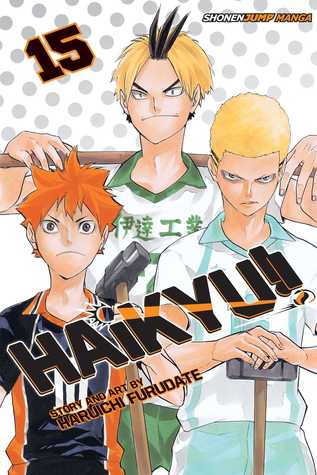 May Contain Spoilers
Shit's about to get real! Karasuno has their long awaited rematch with Aoba Johsai. After Date Tech, missing all of their seniors, loses to Bluecastle, Karasuno has the fight of their life. If they are going to stay alive in the Spring Tournament, they have to beat them. With their previous loss dredging up ghosts of the past, can they overcome their own doubts and rise to the challenge?
Okay, wow. While both teams have improved their gameplay, Bluecastle has a hidden weapon that they finally draw. Kyotani is a huge, hot-headed wing spiker who lives to smash the ball on the other side of the net. He is like a bull raging through a china shop, and his presence on the court alters the flow of the game for both teams. He's a wild card even for Oikawa. With little finesse, Kyotani bashes from one play to the next, always expecting to be a pivotal part of the play. If he had more focus and more discipline, he would be a terror on the court. As it stands now, he is only part monster.
Karasuno struggles with the new variable thrown at them. The quick set isn't working, they are getting blocked by a wall, and Bluecastle's serves are brutal. So are their spikes. As desperation sets in, Ukai tires to pull a rabbit out of his hat.
Another nail-biter! Lots of awesome action sequences, with uber jumping, ball smashing, and painful digs. Ouch! I would not want to be out there facing some of those serves and spikes. Most of this volume was page after page of gameplay, a little bit of strategy, and lots and lots of sweat. Make sure you have v16 on hand before picking this one up!
Grade: 4 stars
Review copy borrowed from my local library
About the book:
Shoyo Hinata is out to prove that in volleyball you don't need to be tall to fly!
Ever since he saw the legendary player known as "the Little Giant" compete at the national volleyball finals, Shoyo Hinata has been aiming to be the best volleyball player ever! He decides to join the team at the high school the Little Giant went to and then surpass him. Who says you need to be tall to play volleyball when you can jump higher than anyone else?"