Here are some cheap reads to feed your Kindle or Kindle app for the weekend!  These are all pirate themed books.  Who can resist a pirate?  Arrrrr!
The Buccaneer
by Donna Fletcher ($2.99)
The beautiful and sheltered Lady Catherine Abelard makes the ultimate sacrifice. She agrees to marry the infamous Captain Lucifer, a pirate known for his evil ways, to save her step-father from the gallows.
Only the captain can provide the proof of his innocence.
Captain Lucifer has far different plans for Catherine. He wants revenge for the hell her step-father has put him through the last few years. He intends to take her innocence and return her home… a fallen woman.
A simple strand of pearls stands in the way of the captain's plans and when the strand finally breaks… will it be revenge or love he seeks from the beautiful lady?
Originally published in 1995 by Jove
Blood and Treasure (A Romancing the Pirate Novel)
by Jennifer Bray-Weber ($2.99) This is the first book in her Romancing the Pirate series
Although Lianna Whitney was gently bred, she must now empty slop buckets and fight off randy sailors in a seaport tavern to survive. One night, she unexpectedly comes into possession of a golden medallion. But when the man who left it with her is immediately murdered by soldiers of the Royal Navy, she's afraid to admit she has it. Unsure who to trust, she's caught up in crossfire between navy officers and a pirate captain, who, realizing she possesses the object he's been paid to find, whisks her away to his ship during the fight. Privateer Captain Zane Fox is not interested in the mystical healing powers the medallion is said to hold, even though the legends claim it can bring a dying man back to life. He only plans to procure the medallion, drop the chit off at the next port where she'll be safe, and collect the money he was promised. However, as they fend off storms at sea and attempt to outrun the Royal Navy, the two are also fighting the attraction they feel for one another. But when they are captured, Zane must choose between recovering the medallion and saving Lianna from the noose. And soon it becomes clear to him that the medallion is not the only treasure worth risking his life for.
Beneath The Water's Edge (A Romancing the Pirate novella)
by Jennifer Bray-Weber (only 1.99!)  this is book 2.5 in her Romancing the Pirate series, and it is a 113 page novella
Elyssa Calhoun Montgomery had been willing to do anything to keep her father from debt, including following her new husband to the Caribbean-–dressed as a lad. But she never dreamed she'd become widowed so quickly, or that she'd come face to face with a fearsome pirate who expects her to fight like a man. Captured and her identity exposed, she doesn't know what's worse, being locked alone in a pirate captain's quarters or experiencing an unsettling attraction toward him. Captain Bran Blackthorn has grown weary of the pirating trade and seeks a King's Pardon for his crew. Unfortunately, the man who could sign a reprieve, his half-brother Governor Flynn, would rather see him dead. When the gods—or the devil—bestows an angel to his spoils, he sees an opportunity to force a pardon with her ransom. Never mind his beautiful pawn has bewitched him, filling him with a desire to press his body against hers, capture her mouth in a searing kiss, and brand her as his own. But when Bran's enemies seek vengeance, Elyssa becomes entangled in their deadly game and Bran faces the gallows. Can they cheat death and save each other? Or will they be dragged…
Bound By The Heart
by Marsha Canham ($2.99) I read this a billion years ago, but I don't remember a thing about it.  Originally published by Avon in 1991
A swashbuckling adventure featuring Captain Morgan Wade, a notorious privateer and blockade-runner, who rescues, then kidnaps the daughter of the British governor of Barbados after she and her brother are shipwrecked. Summer Cambridge is betrothed to Wade's arch-enemy, Commodore Bennett Winfield, who will go to any lengths, even start a war between two countries to get her back.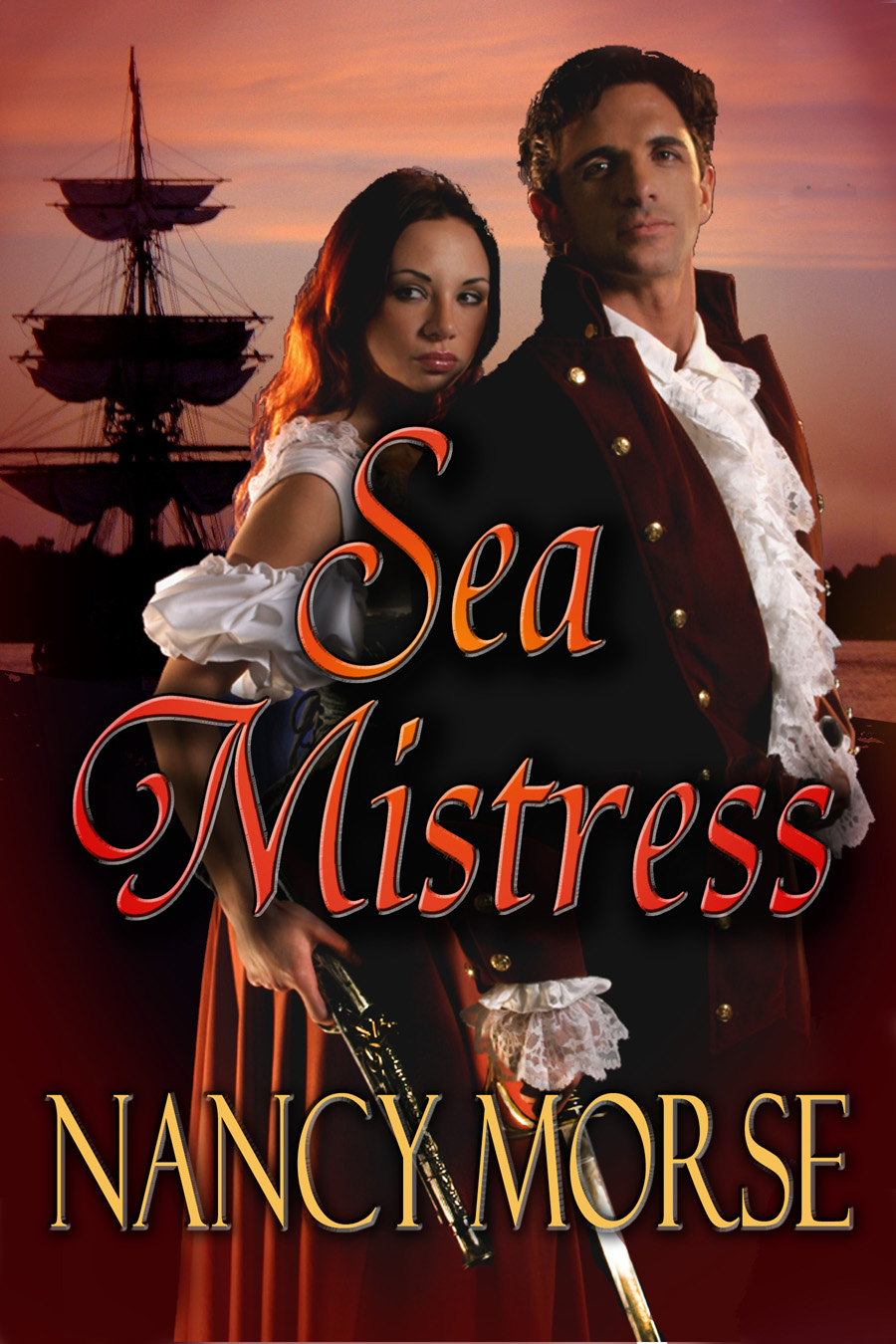 SEA MISTRESS
by Nancy Morse  ($2.99)  I have read books by Nancy Morse in the past, but I haven't read this one.  If you happen to read it and enjoy it, please let me know!
In 1813, with America embroiled in a war with England, the search to recover a precious jewel and save her family's Virginia plantation sends Raven De Lys to New Orleans, where the Creole code of honor is being threatened by an emerging American way of life and cannons of war reverberate throughout the countryside. The path to the jewel leads Raven on a dangerous game of cat and mouse across the high seas and into the arms Dominique Sauvinet, the notorious pirate who holds the jewel, and her fate, in the palm of his hand. Can their love survive a risky game of charades that proves not everyone is who they seem, and a murderous pirate's thirst for vengeance?