Title: The Stubborn Dead

Author: Natasha Hoar

Publisher: Carina Press

ISBN: B006BVTFT4
May Contain Spoilers
From Amazon:
Rachel Miller thought her next job was a run-of-the-mill haunting. As a member of the Order of Rescue Mediums it's her duty to release trapped spirits from the earthly realm. But when called to client Sylvia Elkeles's house, she finds a wraith who doesn't act like he should.
The Order considers the wraith an extreme threat and Rachel may be forced to use a barbaric ritual to free him—a ritual that comes with a heavy personal price. If she fails to humanely release the wraith, she'll have her supernatural abilities bound.
When Janus Ostara—local supernatural mob boss—shows up demanding her attention, and Sylvia keeps secrets that may place Rachel in mortal danger, she doesn't need her abilities to know something darkly sinister is at play.
Between uncovering Sylvia's disturbing motives, and avoiding Janus, Rachel has enough on her hands without dealing with a wraith who may not realize he's supposed to be dead…,
Review:
I loved this novella from the first sentence to the last!  It starts with a bang, and the excitement never lets up.  Rachel, a Rescue Medium, releases spirits that are trapped, or refuse to leave, the earthly realm.  She's good at her job, powerful, and confident in her abilities.  When she is set-up and forced to engage a wraith far outside of powers of any spirit she has ever encountered, she faces dismissal from Order that governs the rescue mediums, as well as the threat of having her powers sealed away.  So not a good way to start the day!
I haven't read many Urban Fantasies, and as I experiment with new titles and authors, I am finding a lot to like out there.  Since so many of the UF titles are series, it's intimidating to try to jump onboard after there are already several volumes available on bookstore shelves.  Whenever I see a new series, I have been making it a habit to try to read them.  Since The Stubborn Dead is a novella, and I had just finished up some other Carina Press novellas, I was even more tempted to read this.  I squeezed it into the schedule, and was pleasantly surprised with the pacing and the characters.  I also loved Natasha Hoar's writing style – her prose grabbed me right away, and didn't let go.  Once I started reading the story, I really, really did not want to stop.
Rachel is a great character.  She is capable, confident, fearless. Even when a nasty spirit is trying to bash her through a wall, her determination to successfully finish a job never wavers.  So when she encounters the wraith that Sylvia Elkele has hired her to get rid of, she is taken aback.  Nothing makes the powerful spirit pause for even a second, and Rachel finds herself retreating, hastily, from her first attempt to subdue it.  Now that she has engaged it, though, she has no choice but to defeat it, and to make things even more interesting, the Order has given her a deadline.  She has 48 hours to handle her spirit problem, or she will be unemployed and powerless.  Yikes! 
I enjoyed the mystery that Rachel found herself embroiled in, and found her both a clever and interesting character.  Impulsive, to be sure, and that made her even more relatable for me.  She doesn't often stop to think things through, and this impatience gets her into a lot of trouble.  She is also overconfident, a character flaw that almost gets her killed.  I also liked her fearlessness.  She is up against badass spirits, and she doesn't hesitate to enter into each new fray. 
I loved this novella, and I am looking forward to more from Natasha Hoar.  This was such a fun read that she has been added to my auto-buy list.
Grade: A-
Available January 23
Review copy provided by publisher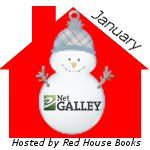 Subscribe in a reader