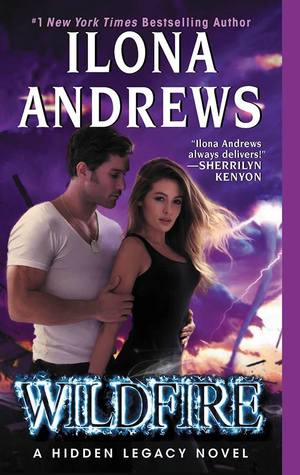 Review by Poo Penny
May Contain Spoilers
Dragons. Beasts. Legacies. A teeeeny tiny spoiler, but I don't think it will ruin anything.
Do I really need to sell this book to you, if you have read Burn for Me and White Hot then you KNOW what to expect, kind of. Except it's better. It's more. I just hope that there is another book, or some kind of short story after that epilogue. I need more.
This book picks up right where White Hot left off, and there is so much happening. The conspiracy, Rogan and Nevada getting used to their relationship, the insane Rynda. Oh, you will just love Rynda. I read this in a bit of a rush, because I was so excited, but there will be a re-read. This book calls for it. We finally find out what Catalina's magic is! It does NOT disappoint.
And do I need to tell you how sensual and sexy Rogan is in this book? No, no I do not. He is amazing. Oh Ilona, why do you do this! I love when he is brooding, I love when he is breaking things, I love when he is trying to win arguments, I love him! One of my favorite scenes in the book is when Nevada is at dinner with another truthseeker, and Rogan is watching video, and things around him start breaking when he hears the conversation. It was so funny.
I would take off a half star for the epilogue…. but I am hoping that they don't leave me like this. It's like they gave me a bite of really spicy food and nothing to drink. Jerks.
Grade: 5 stars
Review copy provided by publisher
About the book
Just when Nevada Baylor has finally come to accept the depths of her magical powers, she also realizes she's fallen in love. Connor "Mad" Rogan is in many ways her equal when it comes to magic, but she's completely out of her elements when it comes to her feelings for him. To make matters more complicated, an old flame comes back into Rogan's life…
Rogan knows there's nothing between him and his ex-fiance, Rynda Sherwood. But as Nevada begins to learn more about her past, her power, and her potential future, he knows she will be faced with choices she never dreamed of and the promise of a life spent without him.
As Nevada and Rogan race to discover the whereabouts of Rynda's kidnapped husband and are forced to confront Nevada's grandmother, who may or may not have evil motives, these two people must decide if they can trust in each other or allow everything to go up in smoke.